Bioengineering
A Department of the School of Engineering and Applied Science
Bioengineering Ph.D. Students
Our Bioengineering Ph.D. students come to Penn from the best engineering and science programs across the country and abroad. Penn's process of matching faculty with students through multiple first-year student rotations makes it possible for students to find the best fit for their research interests among the faculty.
Potential students interested in contacting a current Ph.D. student can do so by browsing the Ph.D. Student Directory.
Student Spotlights: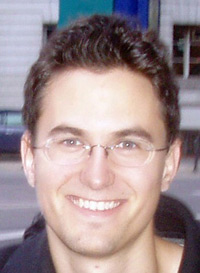 Spencer Scenzny
Orthopaedics
"I decided to join Penn because it simply 'felt' right. Of course, the research here is excellent with plentiful resources, financial support, and renowned faculty. Still, what made Penn unique for me – at least the bioengineering department – was its focus on the students.
"Compared to my visits at other schools, Penn made a unique effort to be sure that you got to know potential faculty advisers, other fellow grad students, and the city of Philadelphia. It was clear from the very beginning that the department wanted you to feel comfortable and have the most information possible before making a decision, both about which school and lab group to join.
"There are many strong schools across the country, especially in such a diverse and hot field as bioengineering/biomedical engineering. Penn not only had the research that I was interested in with several professors to choose from, but equally important, it seemed like (and is) a place where I would be happy to spend the next five-odd years of my life.
"Through the matching system during the application process and the rotation program after matriculation, I was able to determine whether the school or a particular lab group was the right fit for me, and vice versa. Not only does that increase the likelihood that you will make the 'right' decision, but I was also much more confident when making it. And that just feels good!"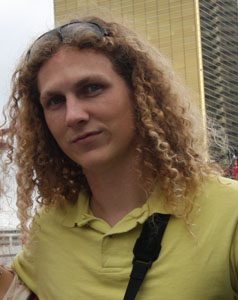 Marshall J. Levesque
Developmental Systems Biology

"I came to Penn from the University of San Diego and grew up in Southern California. One aspect of Penn Bioengineering that I have come to truly appreciate is its connection to the many other departments in engineering and medicine. This is due to the density of Penn's campus and having the engineering school and the hospital across the street from each other.
"Bioengineering's rotation system is a great way to transition into the PhD program. Seeing the inner workings of different labs provides a detailed overview of how research is conducted in the department. Exposure to a number of research areas is a great way to figure out what path you want to take for the first part of your PhD.  Rotations are also the perfect way to get to know the other students and faculty in the department.
"I chose Arjun Raj's lab where we use single-molecule RNA FISH, a very quantitative method, and a systems biology approach to answer core biological questions.  My current research is using RNA FISH to study the 3-D structure of chromosomes and how it affects gene expression and cell fate.  PhD students and post-docs in the Bioengineering department have been helpful and supportive of first-year students getting comfortable in their new labs and starting their research.  All faculty members I have encountered at Penn are very supportive and give off a vibe of 'happy to have you here at Penn.'   I know I will learn so much during my time here at Penn."